FRESNO CENTRAL
SEVENTH-DAY ADVENTIST CHURCH
May 14th, 2022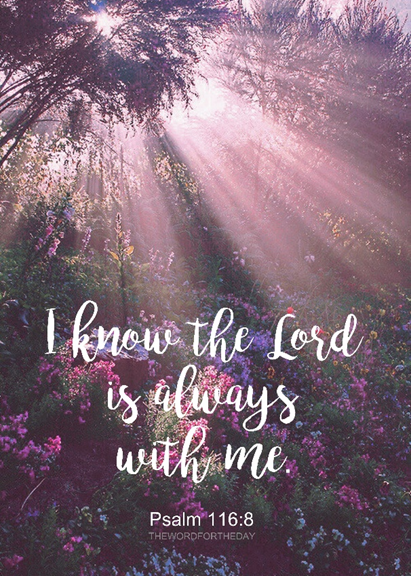 2980 E. Yale Avenue, Fresno, CA 93703
(559) 233-1171 ~ Fax (559) 233-4266 ~

Church e-mail: office@fresnocentralsda.com
Senior Pastor: pastor@fresnocentralsda.org
Church Clerk: churchclerk@fresnocentralsda.com
Church Website:
 www.fresnocentralsda.org
and
___________________________________________________
SABBATH SCHOOL PROGRAM
May 14th,  2022
9:15 -10:40 A.M.
542 Jesus, friend so kind
#560 let all things now living
#311 I would be like Jesus
Opening Song
#529 under His wing
Sabbath School Presentation:
Welcome, Opening Prayer, Scripture Reading:  Jose Alcazar
Special Program:  Lourdes Ruiz Testimony
Lesson Study ends at 10:40 am
       
Sabbath School Classes:  
Rear Organ side: Pastor Stephen Bohr
Front Piano side: Pastor Dale Leamon
Fellowship Hall Class: Joseph Osegueda
Choir Room: Pastor Gouveia

Mission Spotlight                       DVD
Mission Offering
_______________________________
THE WORSHIP SERVICE
10:45 A.M.
(Please silence all cell phones)
#507 moment by moment
#508 anywhere with Jesus
#512 just when I need Him most
Welcome & Announcements: Elder John Baerg
11:00 -- Introit (please kneel) "The Lord is in His Holy Temple"          #692
Prayer and invocation   Elder John Baerg
Prayer Response    "Hear Our Prayer, O Lord"       # 684
Opening Song (Please Stand) 'Tis love that makes us happy   # 579
Offering                            Elder John Baerg
Children's story          Josie Barron
Scripture reading       Elder John Baerg
Special Music                Samantha Butler  
Sermon                              Pastor Gouveia
Closing Hymn   At the Cross    # 163
Benediction     Pastor Gouveia
Postlude (Please wait for deacon to dismiss)
__________________________
Choristers  Seta Pearson
Pianist/Organist Christina Silalahi
Orchestra Leader  Krinstin Joe
Audio Visual Director  Mark Madala

_____________________


May    
13-15th - Pathfinders Campout
14th, Saturday 8:00 p.m. -  The Social Committee is inviting the church to game night in the Fellowship Hall on Saturday evening, Please bring table games and snacks.  Drinks will be provided.
 15 th – Family Life Ministry: Mother's Day Lunch – Show & Tell, Story Time.
 19th-20th – Granite Bay Church Youth Conference
 21st – Pathfinder Sabbath, Pathfinder Investiture at FCC
 21st – Potluck
 30th – Castle Airforce Museum Open Cockpit Day – Contact Pastor Gary Jensen for information.
June    13 – 16 – Vacation Bible School – Contact Josie Barron for more information. 
---
• Join ALL seasons of prayer by calling: 425-436 6306 ID: 7706710#
• Morning Prayer Sunday to Fridays ~7:00 am
•Youth Prayer: Sunday to Friday ~ 5:00 to 5:30pm
• Evening Prayer Daily ~ 8:30 pm  (Note the new time)
• Monday Mothers' prayer ~ 7:00 pm
• Sabbath Morning Video Chat 8:00 AM https://meet.google.com/nkj-nzjb-iin
• Prayer Meeting Wednesdays 7:00 pm https://meet.google.com/sfx-qcqu-ijw
•Or call +1 302-455-8265 PIN: 569906393#
---
Friday Night Zoom Vespers
 Karen Ross-Whala is inviting you to a scheduled Zoom Vespers meeting.  
Friday Night Vespers - IS BACK!
To join the zoom meeting go to:
---
Another Bible study from Pastor Gouveia:
I just published a new Bible study on my YouTube channel and I would like to kindly ask you to watch it, give it a thumbs up if you like it, leave a comment and share it with others. 
---
The Tollhouse Fire was stopped
·        FCC Member, Frances Gutierrez passed away 02/25/52.
·        Jovonne Perrin has cancer and was admitted to the hospital.
·        Lupe Olague, ill.
·        Justin Torosian, has Hodgkin's Lymphoma.
·        Patty Rael's sister-in-law has a mass in her abdomen.
·        Amy Butler.
·        Armen, Queenie's Friend, has lung cancer.
·        Santiago has an enlarged heart.
·        Kim Saenz, for cancer.
·        Josie Barron's Aunt Cruzita was admitted to hospice and is in her last days. She is 96 years old.
·        The people of the Ukraine and Russia; the world – for peace.
·        It is with deep sadness that we communicate the passing of pastor Ernesto Espinosa.  He Served the Central California Conference many years as assistant Pathfinder Director. His passion and love for Pathfinder ministry was evident through his sacrificial service.  We extend our deepest condolences to the Espinosa family. We trust in God that soon we will reunite with Pastor Ernesto on that glorious day when Jesus comes back to take us home.
·        Private requests
Barron, Cervantes, Critser, Garcia, Gevorkian, Gouveia, Jones, Knnablian, Lewis, Melnichuk, Montez, Rinker.
Lilia, Rose Alvarado, Sam Barron, Scott Bear, Ron Brix, Mary DeLeon, Dalilah King,
Carla Lewis, Linda Matlock, April McClaferty, Tom Melton, Earl Meyers, Al Montez,
Mrs. J (FAA), Pete Nicholas, Olivia Sanchez, Kim Saenz, Scott Stovall; Noreen Voge.
FAA   For our children and families.   Pathfinder Club
---
A young SDA church family is in need of ALL kinds of home furniture and utensils.  Contact Pam Madala

You

can now register and see it on your computer, the movie

Sabina, Tortured for Christ, the Nazi Years.

  

Don't miss this opportunity to experience a true story of biblical love and forgiveness that has inspired millions around the world.

Sabina: Tortured for Christ, the Nazi Years

 is the story of how God's love transformed an ambitious, worldly atheist into one of the greatest Christian women of the 20th century. The film opens with Sabina Wurmbrand risking her life to show Christ's love to three Nazi soldiers. Why would a Christian from a Jewish background risk her life to help her enemies — members of the army that killed her entire family?  

https://www.sabinamovie.com/?_source_code=EM22D7A#videos
Alla Melnichuk is asking for monetary donations for Ukraine via the Sacramento Ukrainian SDA Church. Please use this link if you would like to donate in this way: 
Besides monetary donations, our Ukrainian brothers and sisters in Sacramento are also asking for medical bandages from all medical personnel who are in a position to donate these items.
Please contact Alla at: (559) 360-0640  for more information.
SUMtv is available on the air using an antenna for those who watch TV that way.
Watch SUMTV on free-to-air TV:
Channel 7.10 - English
Channel 7.11 - Spanish
or on SUMTV.ORG online.