FRESNO CENTRAL
SEVENTH-DAY ADVENTIST CHURCH
November 27, 2021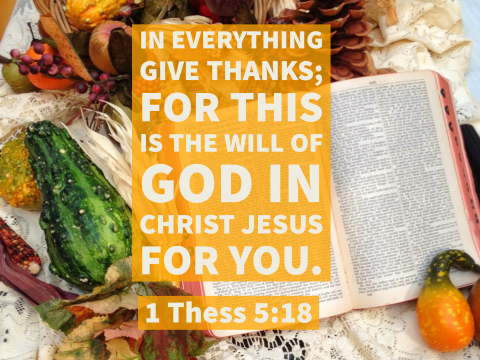 2980 E. Yale Avenue, Fresno, CA 93703
(559) 233-1171 ~ Fax (559) 233-4266 ~

Church e-mail: office@fresnocentralsda.com
Senior Pastor: pastor@fresnocentralsda.org
Church Clerk: churchclerk@fresnocentralsda.com
Church Website:
 www.fresnocentralsda.org
and
___________________________________________________
SABBATH SCHOOL PROGRAM
November 13, 2021
9:15 -10:40 A.M.
Song Service   9:15-9:30 (click here for the online SDA Hymnal)
248 – O, How I Love Jesus
335 – What a Wonderful Savior
336 – There Is a Fountain
466 – Wonderful Peace
Opening Song
534 – Will Your Anchor Hold
         
Streaming Sabbath School:   Elder Ken Bullington
Mission Spotlight                       DVD
Mission Offering
In person Adult Sabbath School class: Elder Rendoll Concepcion
_______________________________
THE WORSHIP SERVICE
10:45 A.M.
(Please silence all cell phones)
Song Service 
272 – Give Me the Bible
373 – Seeking the Lost
369 – Bringing in the Sheaves
560 – Let All Things Now Living
Opening Song
565 – For the Beauty of the Earth
Welcome & Announcements:  Elder Bevon Lewin
Prayer Response:    "Hear Our Prayer, O Lord" # 684
Tithes and Offerings:  For Online Giving, click here.
Children's Story:   Ted Jeske
Special Musical Presentation: Larsen Brothers
Sermon: Pastor Gouveia

Benediction (Please wait for deacon to dismiss)
Closing Hymn
321 – My Jesus, I Love Thee
Postlude
88 – I Sing the Mighty Power of God
623 – I Will Follow Thee
__________________________
Choristers  Desiree Albertson
Pianist  Amy Larsen
Orchestra Leader  Krinstin Joe
Audio Visual Director  Mark Madala

_____________________


November 27th, 2:00 pm Cantata Practice#
November 27th, 4:00 pm  NO Vespers
November 30, Tuesday  Giving Tuesday
December 4 The Orchestra and Choir will be at Northfork Church to present the Cantata
December 4th, 4:30 pm Vespers: Krinstin Joe presenting "This is My Father's World" .
Don't miss this important presentation.
December 5th, 10:00 am to 4:00 pm  Sale at the ABC. Scroll below for details.
​
December 11th, 11:00 am
Baptism! Praise the Lord!
December 11th, 11:00 am
   Christmas Cantata: The Seven Noels.
Please invite friends and family to this delightful musical presentation.
December 11th:  Potluck
Potluck menu coming up next week.  Click here to pick the menu items you will bring and then please contact Pam Madala to let her know.
---
Prayer Ministry
• Join ALL seasons of prayer by calling: 425-436 6306 ID: 7706710#
• Morning Prayer Sunday to Fridays ~7:00 am
• Lunch Prayer Sunday to Fridays ~ noon
• Evening Prayer Daily ~ 9:00 pm (suspended Fridays , Saturdays and Sundays during the Come Back To God meetings)
• Monday Mothers' prayer ~ 7:00 pm
• Sabbath Morning Video Chat 8:00 AM https://meet.google.com/nkj-nzjb-iin
• Prayer Meeting Wednesdays 7:00 pm https://meet.google.com/sfx-qcqu-ijw
Or call +1 302-455-8265 PIN: 569906393#
---
Karen Ross-Whala is inviting you to a scheduled Zoom Vespers meeting for the Young Adults Ministry.
Topic: Friday Night Zoom Vespers
        Every week on Fri, until Dec 31, 2021, 8 occurrence(s)
        Nov 12, 2021 07:30 PM
        Nov 19, 2021 07:30 PM
        Nov 26, 2021 07:30 PM
Join Zoom Meeting
Or +1 669 900 6833 US
Meeting ID: 884 1460 1108
---
Listen to Pastor Daniel Gouveia's latest message, "70 Weeks of Mercy" – found here.
Check out his YouTube channel: crucified4me or click here
ABC Sale December 5th, 10:00 am to 4:00 pm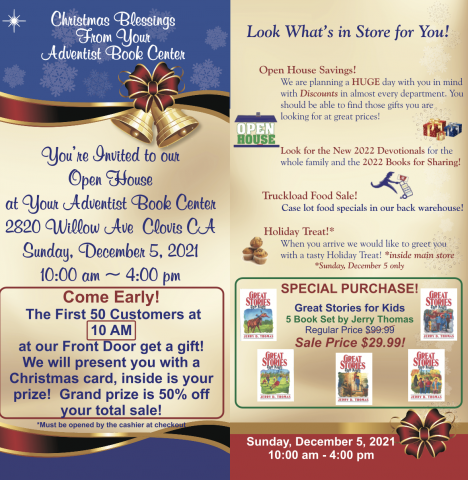 ---
Praise God
*For hearts being presented to Jesus.
  Prayer requests:
*Raz Munyardzi to have surgery, December 10th.
*Esther Urrutia in the hospital.
*Rinker Family, Emma
*Pam's Sister, Jane diagnosed with breast cancer.
*Renee for health.
*Lilia, to stop the seizures.
*Private requests
Pray for the Following Families:
Cervantes,  Critser,  Gevorkian, Greer,  Gouveia,  Jones, Knnablian, Lewis, Madala, Melnichuk, Montez, Rinker
Pray for the Following Persons:
Scott Bear, Helen Excell, Debra Holland; Carla Jones, David, Jenette and Brian Lewis;  Al Montez, Earl Meyers, Pete Nicholas, Lupe Olague, Steve & Emma Rinker, Dan Serns, Pierre Steenberg, Dr Teske, Lynn Winters, Patti.
For our children and families.
For the Pathfinder Club
---
Note from Cristina Scott:   
We are approaching the winter season again and we can show our love and care by offering a special gift to our sisters and brothers in our community and also to our homeless friends. We have a Christmas Dinner for the community coming up December 19th and your support will be greatly appreciated. Any winter essentials and toiletries will go toward gift bags (socks, gloves, scarves, beanie hats, shower gel, wipes, deodorant, shampoo & conditioner).  It takes small gestures to make a big difference. Let's be God's hands showing love and care!