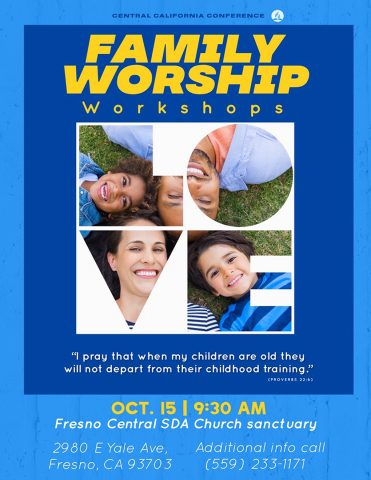 ---
Arise and Go
Register now for our upcoming Arise & Go LETS PREACH Convocation next Sunday, September 25 from 10am to 3pm
at the Clovis SDA Church,  2370 Helm Ave. Clovis, CA. 93612
Secure your place and delicious lunch by simply registering before Monday, September 19 at 11:59pm.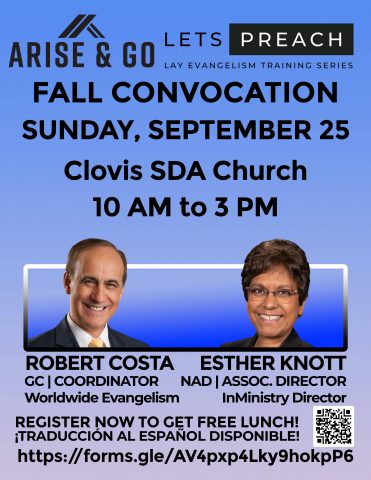 Evangelism training available for the Fall Evangelistic campaigns.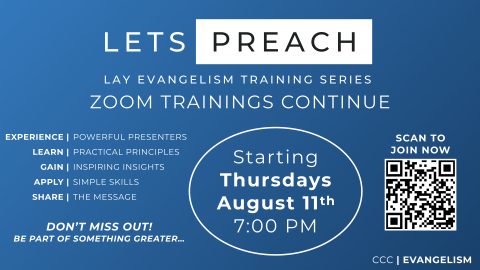 Watch the video for more details.
---
News about the 2022 Camp Meeting: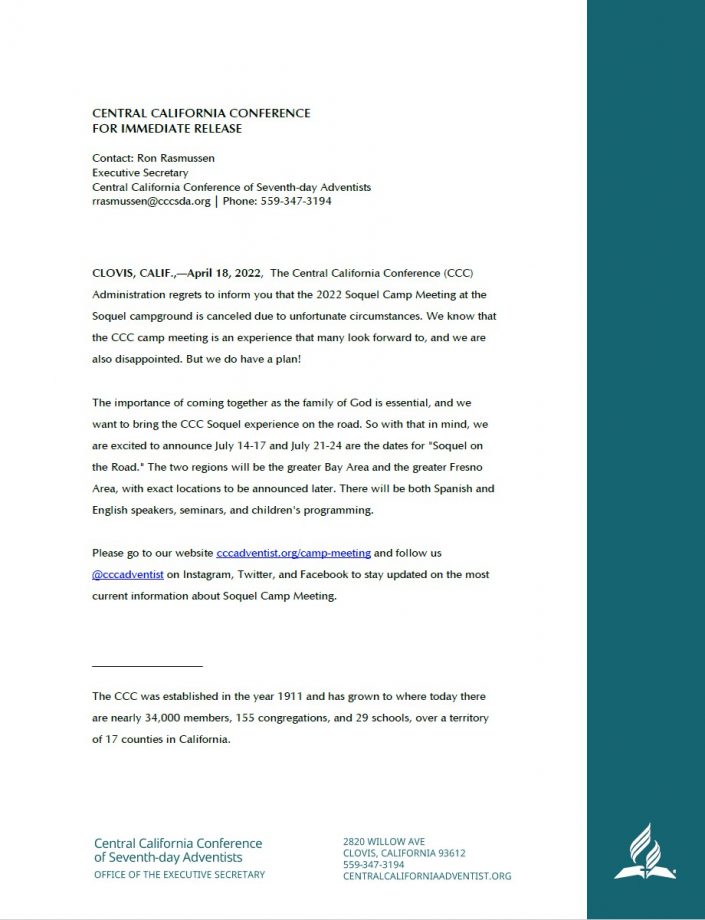 Some news on Summer Camp at Wawona for 2022.
March 15, 2022
Dear Family and Friends of Camp Wawona,
It is hard to believe that it has been two summers since we have been
able to hold the summer camp ministry at Wawona. The coronavirus
pandemic has affected all of our lives, and in 2021, the National Park
only allowed residents to enter, thus postponing camp again.
For many months now, the Camp Wawona staff has been eagerly
looking forward to the 2022 Summer Camp season. Unfortunately, in
the past several months, our Camp Wawona facilities have suffered
weather-related damages that make it impossible for us to run camp
programming at Wawona. Because our youth are such a high priority in
our Conference, we are pleased and excited to share with you a new
ministry opportunity for this summer!
We will be holding three weeks of summer camp activities as day camps
around the Conference. One week of camp will be held at a church and
two weeks at different academies. The Youth department is working to
confirm the locations, dates, and times. We will publish this
information as soon as possible so you can make plans to send your
children to the summer camp program nearest to you. Please visit our
website at campwawona.org for the most up-to-date information.
Thank you for your patience and understanding during this time. Please
keep the Youth department and Camp Wawona in your prayers as we
plan for your children this summer.

Sincerely,
Norma Villarreal
Youth & Camp Ministries Director