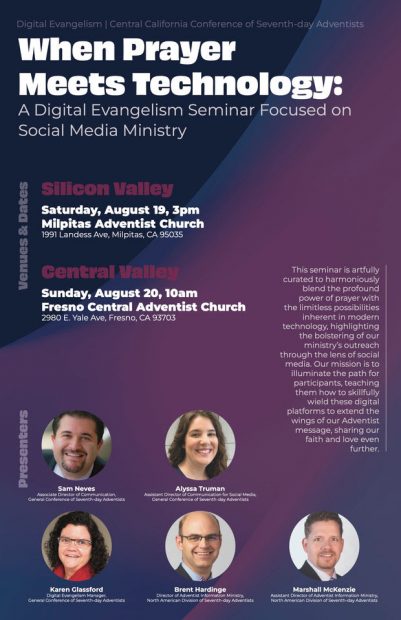 We are delighted to announce a distinctive seminar that explores the junction of prayer and cutting-edge technology to fortify our evangelistic endeavors.
Event Dates & Venues:
- Silicon Valley: Saturday, August 19, 2023, at 3 pm
Location: Milpitas Adventist Church
Address: 1991 Landess Ave, Milpitas, CA 95035
- Central Valley: Sunday, August 20, 2023, at 10 am
Location: Fresno Central Adventist Church
Address: 2980 E Yale Ave, Fresno, CA 93703
Distinguished Presenters:
1. Sam Neves, Associate Director of Communication, General Conference of Seventh-day Adventists
2. Alyssa Truman, Assistant Director of Communication for Social Media, General Conference of Seventh-day Adventists
3. Karen Glassford, Digital Evangelism Manager, General Conference of Seventh-day Adventists
4. Brent Hardinge, Director of Adventist Information Ministry, North American Division of Seventh-day Adventists
5. Marshall McKenzie, Associate Director of Adventist Information Ministry, North American Division of Seventh-day Adventists
We extend an invitation to learn how prayer, in synergy with the potency of modern technology, can considerably amplify our evangelistic reach for the salvation of souls. Our objective is to equip attendees with the requisite knowledge and tools to utilize digital platforms effectively in propagating the Adventist message and in disseminating love and faith on a wide scale.
We request you disseminate information about this transformative digital evangelism seminar among your church community. We particularly encourage those serving as digital missionaries to participate. This event promises to enrich our understanding and improve the application of digital evangelism within our community.
Join us for this enlightening journey as we merge faith and digital advancements for a greater cause. Use our hashtag #DigitalEvangelismSeminar2023 to share your anticipation and experiences. We look forward to your presence and participation.
Justin Kim 
Director of Digital Evangelism | Central California Conference of Seventh-day Adventists
---
Camp Meeting Soquel Livestream
We are pleased to announce our upcoming schedule of Livestream programs from the Soquel Camp Meeting.
Morning Devotionals: Our spiritual enrichment programming begins at 6:30 AM. Start your day with an uplifting devotional message, enhancing your spiritual journey

Seminars: We invite you to broaden your knowledge base through our thought- provoking seminars at 10:30 AM. These discussions are designed to foster learning and personal growth.

Evening Sessions: Decompress in the evenings at 6:30 PM and 7:00 PM. Join us for a tranquil close to your day.

Sabbaths: We encourage you to engage in a full day of worship and fellowship starting at 6:30 AM, and continuing at 9:00 AM, 10:45 AM, and 3:00 PM. Participate in a community-oriented atmosphere promoting spiritual growth and unity.
We cordially invite you to tune in to these live sessions on our YouTube channel,
CCCADVENTIST.

Stay connected and grow together in faith. We eagerly anticipate your participation in
these enriching online programs.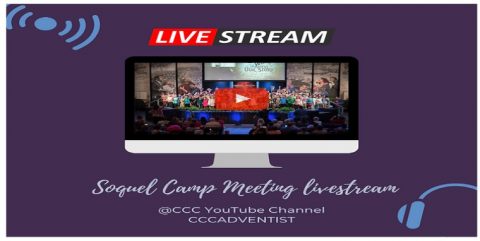 Important information about changes in Camp Meeting's arrangements for 2023: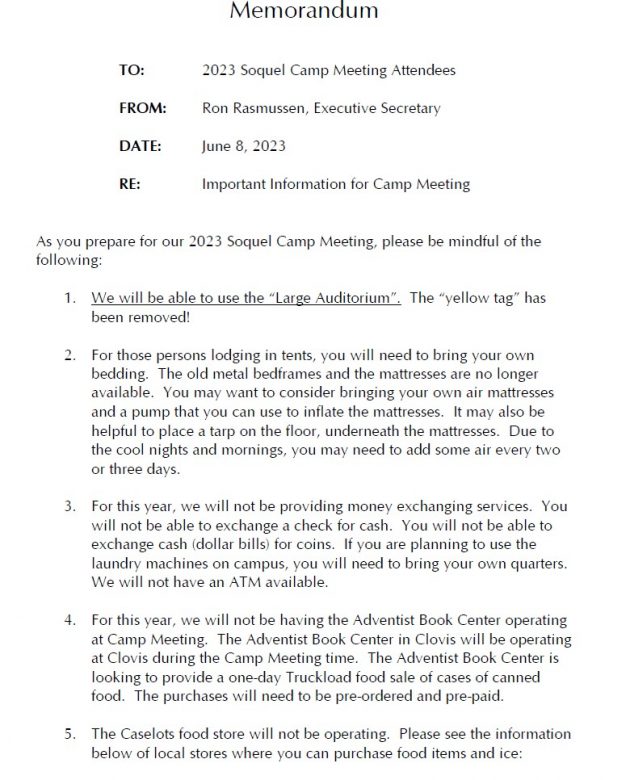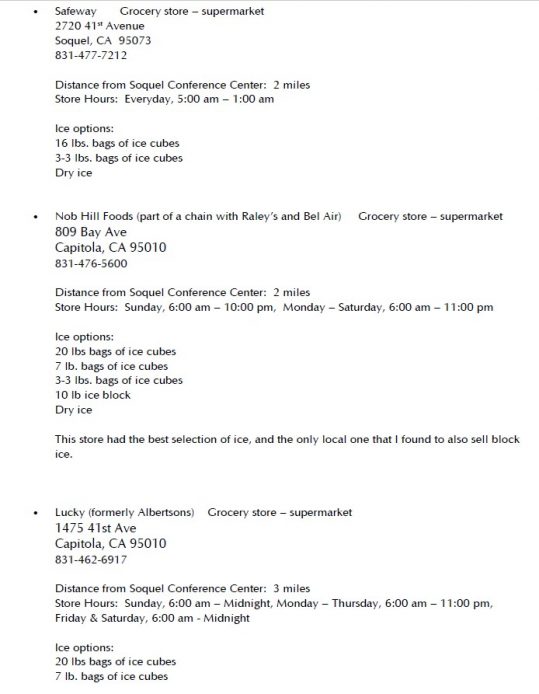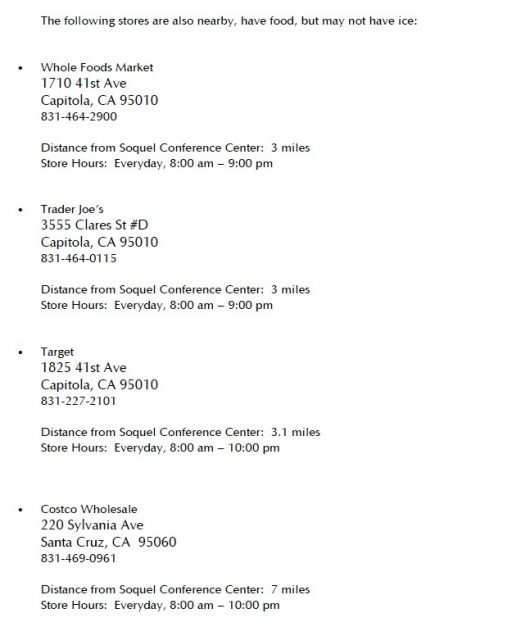 ---
Annual Prayer Walk Weekend
July 7th & 8th
We are looking forward to a Holy Spirit filled weekend with lots of praying, testimonies, praise, and prayer walking, to begin your Campmeeting experience.
For the Prayer Walk Weekend, please register with Pat Curtis, at (559) 642-2396 or email 2patcurtis@gmail.com by June 30th. 
Soquel Camp Meeting
July 13-22, 2023
Online registration is now open. See above for details and changes.
To secure your site, please visit cccadventist.org/campmeeting and complete your registration.