The Sabbath School Department, along with the Sabbath School Teachers, are planning to run Sabbath School classes via online group meetings.
Day and time are still to be determined, and this will not replace the Pastors' class being streamed on Sabbath mornings, but it would be a virtual replacement for the single classes with the teachers, in the Sanctuary and in the Earliteen room.
We would like to know if you would like to join one of these classes , which one you would like to join, and how could we contact you to send you notifications about it.
Please fill the form below.
Thank you.
---
---
 Welcome to Sabbath School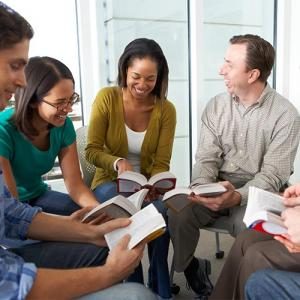 Sabbath morning  Sabbath School schedule:
9:00 AM    :     Prayer  in the Mother's Room
9:15 AM         Song Service
9:30 AM         Sabbath School Program
9:47 AM         Mission spotlight
9:50 AM         Sabbath School Lesson Study time
10:35 AM       First Bell
10:40 AM       Second Bell, closing prayer.
There are 2 adult classes in the sanctuary.
The new members class is in the choir room and is taught by the Pastors.
Children classes from cradle roll to young adult are around the courtyard.