March 5th 2023, A few of us joined the Area 6 Pathfinders for their Pinewood Derby in Exeter, Calif
ornia.  It was great fun and the 

Area 6 Pathfinders were wond

erful hosts and welcomed us warmly.  There were about 100 Pathfinders at this event!  Area 6

 Pathfinders Clubs are amazing!
There were approxima
tely 150 cars!  Each made by the Pathfinders and some adults.  Such imaginations!  The cars were spectacular!
They had food to eat - all proceeds went to the Pathfinders clubs.
In the end, the Navigators were awarded the prizes endeavored for!
Congratulations Mark for 2nd place Adults!
Congratulations Micah for 1st
 place Path

finder Boys!
Congratulations Eliyana for 1st place Pathfinder Girls AND 1st place over all!
and....to myself for 3rd place Adults!
We have invited the Area 6 Pathfinders to the Area 7 Pinewood Derby, Sunday, April 30th.
We are hoping you will join us for another fun Pathfinder day!  Please contact me if you will be joining us.
We have much planning to do before the event and will need many hands on the day of the event.  We will begin with a planning meeting, via Google Meet.   If you would like to be on the planning committee, please contact me.
Lets make this a fun, Christ filled day in Area 7 and welcome those from the Area 6 clubs as warmly as they welcomed us!
Area 7, Navigators 
Director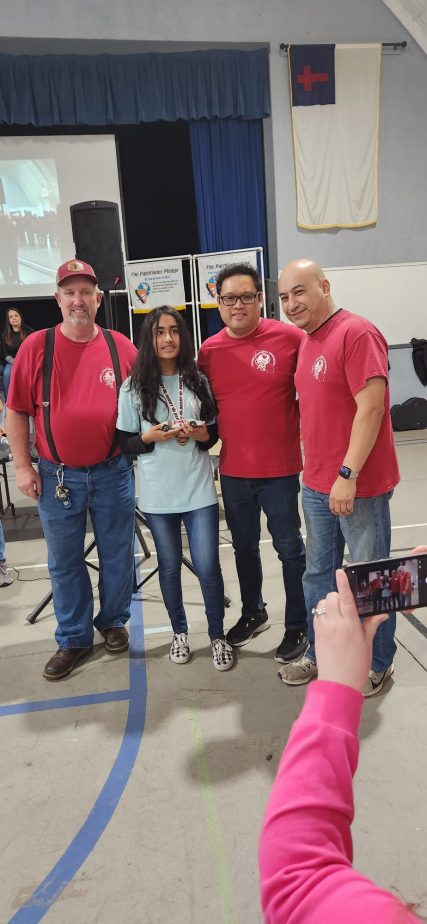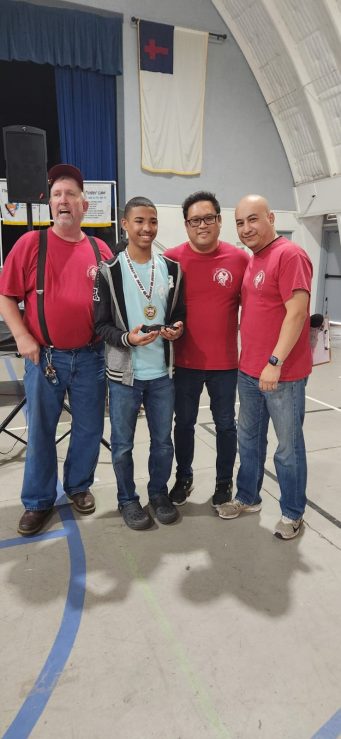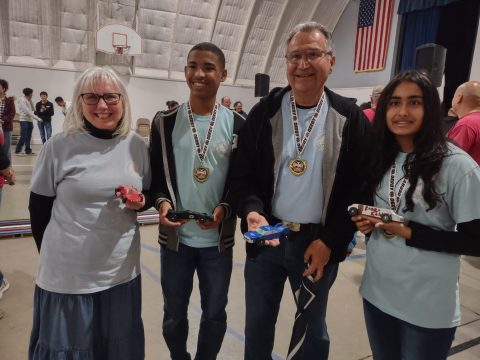 ---
---
Here is a video of their activities in 2021/2022
 Here are the photos from the Investiture Ceremony and World Adventurers Day, May 21 2022
---
Here are the photos from the Induction Ceremony September 2021