The Central Valley Deaf Ministries is a group for hearing-impaired people who love learning about the Lord.
This group meets weekly on Saturday mornings at the Fresno Central Seventh-day Adventist Church.
If you know deaf persons who might be interested in joining us or study the Bible with us, please put them in touch with us. 
We would consider it an honor to contact them for friendship, fellowship, bible studies, etc.
For more information please contact Bob Plubell, Deaf Ministry group leader,
by email at: deafministry@fresnocentralsda.org
And for more information about the group you can go on our website www.cvdm.info.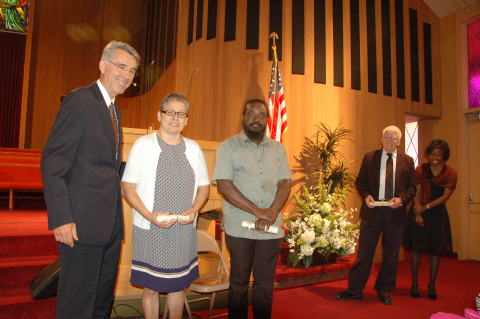 A Recent Baptism of 2 new members of the Deaf Ministry Group