The Men's Ministry is inviting the entire church to attend the
Open Cockpit Day at Castle Air Museum
Sunday, May 30 (Memorial Day) from 9;00 a.m.- 4;00 p.m.
Admission is $20 for people 18-61,
$15 for seniors 62+ and youth 13-17,
$10 for children 6-12.
There will be a lot of people, so arrive early.
Bring a sack lunch,plenty of water, and a hat.
 The museum is located at 5050 Santa Fe Dr. in Atwater, 95301 off Highway 99.
Free parking is available.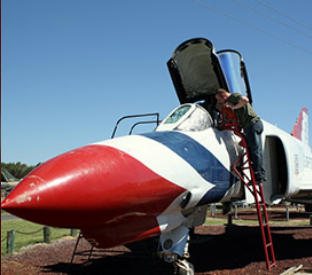 ---
The purpose of FCC's Men's Ministry is to develop friendship, camaraderie, and trust between men of the church so they can encourage each other to be the men that God wants them to be; also to develop leadership skills as different ones lead out in the study. 
Each meeting begins with a breakfast with the food items that the men bring.  
Some prepare the food, others set up and clean, and everyone is involved doing somethings.  
During breakfast we share what is going on in our lives, and then we read and discus a chapter in the book Man in the Mirror by Patrick Morley.  
This is followed by prayer requests and praying for each other.  
We meet the first Sunday every month from 9-11 a.m. in the church's Fellowship Hall.