10 Days of Prayer
Join us in this Spirit led event featuring new speakers each night from throughout the Pacific Union Conference.
January 6-15, 2021 | 7 PM PST
Zoom Click here
Passcode: revival
Facebook Click here
Download the free resources/materials here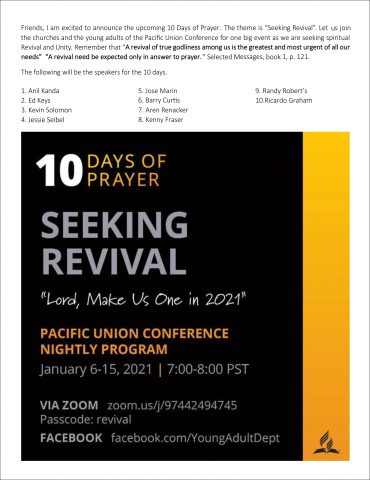 Resources used to run the 100 days of prayer in the summer. The material can be used any time for spiritual uplifting.
https://www.revivalandreformation.org/100days
---
Everything you need to organize a 10 days of prayer event, in your church or with a small group.